Welcoming You with Great Deals
Grand Rapids rolls out the red carpet for convention and sport event attendees! We've arranged discounts at a number of local restaurants, attractions and other businesses to help you truly experience the city while you're here. These savings are not available to the general public – they're our way of saying thank you for making the trip to Grand Rapids. Redeem your discounts simply by presenting the digital coupon on your phone. It's that easy!


Experience the best of Grand Rapids for less
Mobile exclusive
Instantly delivered via text and email
No apps to download
How this Pass Works

Step 1 - Get Your Pass
This mobile exclusive passport is a collection of curated attractions and restaurants offering deals and discounts to redeem during your visit.

Step 2 - Receive Text
Your passport will be instantly delivered to your phone via text and email and is ready to use immediately! There is no app to download. Your pass can be saved to your phone's home screen for easy one-tap access.

Step 3 - Redeem
When visiting a participating business, simply present your phone to the attendant or staff member to redeem available discounts. Some attractions require advanced online ticket sales.
Attraction Deals
Frederik Meijer Gardens & Sculpture Park
There are many areas within Meijer Gardens to explore, including five indoor gardens: The Lena Meijer Tropical Conservatory, Victorian Garden Parlor, the nation's largest Carnivorous Plant House, and an Arid garden, as well as outdoor areas like the Richard & Helen DeVos Japanese Garden, Lena Meijer Children's Garden, Michigan's Farm Garden and a world-class Sculpture Park
Show more
What's Included
GR Attendee Exclusives Admission: $12.50 ($5.50 Discount)
Established in the heart of downtown Grand Rapids, the Grand Rapids Art Museum is internationally known for its distinguished design and LEED® Gold certified status.
What's Included
GR Attendee Exclusives Admission: $8 ($2 Discount)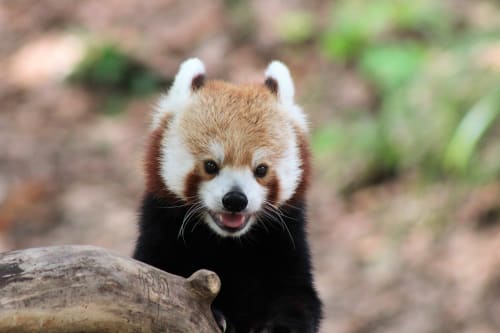 Over 2,000 animals including tigers, lions, bears, otters, chimpanzees, red pandas, penguins, and many more. Adventure experiences include a zip line, ropes course, gem sluice, and funicular (tram). Interactive animal exhibits including a walk-thru budgie aviary and wallaby yard, along with camel rides and a petting corral.
What's Included
GR Attendee Exclusives Admission: $10 ($5 Discount)
Other Deals
A size-inclusive boutique boasting handmade embroidered clothing, home goods, and unique gifts
What's Included
10% Off Your Total Purchase
Dorothy And Tony's Gourmet Popcorn
Grandma and Grandpa Myers (Dorothy and Tony) started by making this amazing kettle corn and selling it at farmers markets in Michigan and Arizona. After many years of long lines and sold out product Grandson Kyle Behm dreamed of making this healthy treat available to everyone; after many entrepreneurial trials his dream is now a reality.

Every batch is still made by hand with Grandma and Grandpa's secret recipe over a flaming kettle. Thank you for becoming a part of the tradition that spans three generations. We hope that Dorothy and Tony's Gourmet Kettle corn will become a tradition for your family too
Show more
What's Included
10% Off Of All Popcorn Products
We offer $2 off for first time comers. We provide meal replacement shakes 24g of protein and energizing tea that has antioxidant support.

What's Included
$2 Off For First-Time Customers
At Gazelle Sports, we believe movement can change your life. Whether you like to run or walk, we're proud to be your local run specialty store- right downtown! We offer the latest in running shoes and apparel from brands like HOKA, On, Brooks, New Balance, Vuori, Nike and more. Our expert team is ready to help you find the right gear to keep moving.
Show more
What's Included
$10 Off Regular Price Purchase Of $50 Or More
Discover your next adventure! The Grand Rapids Bucket List is the Ultimate Guide to Grand Rapids. We inspire people to try new things in our great city!
What's Included
10% Off At The Following Experiences
Grand Vin is Downtown Grand Rapid's locally owned neighborhood wine shop featuring a meticulously curated selection of wines from around the globe. An emphasis is placed on smaller producers who strive to farm both ethically and responsibly. Real wine made by real people. Whether it's pairing with pizza on a weeknight, finding the perfect gift, or seeking out that rare gem to tuck away in the cellar, Grand Vin is sure to have what you're looking for!

Show more
What's Included
10% Off Any First Time In Store Purchase
Le Macaron French Pastries
Visit Le Macaron for your morning cup coffee and treat yourself to our line of French pastries, made by our very own French Chef. Have a chance to sit in our outdoor seating area and watch the latest event at Rosa Parks Circle.
Oh, Hello Co. Paper & Gifts
A gift shop featuring greeting cards, hilarious gifts, and a store dog named Bancroft
What's Included
10% Off Your Total Purchase
Gift + Gallery Boutique featuring local art, accessories, home decor and Grand Rapids/Beer City merchandise!
What's Included
15% Off Store Merchandise
Vintage and Reworked Shop featuring many local businesses and artists.
The Aroma Labs is a unique, creative, gender neutral experience that allows the community an opportunity to develop their own signature scent. For both personal and business. Groups and gatherings...The Aroma Labs has something everybody to enjoy! You will be guided through the fragrances in the lab by our Aroma Technicians who will help you decide which aromas to blend based on your scent preferences. The creative process will take 40-60 minutes and you will be able to take home your personal fragrance the same day in a beautifully wrapped gift bag. Want to add your new fragrance to a lotion? Scrub? Shower gel or room spray? The Aroma Labs has several high quality products available to compliment your new fragrance. Prices are $15-60
Have a large group? You can host a party at The Aroma Labs for bridal showers, bachelorette parties, holiday events, corporate meetings, fundraisers, and more. Each party is developed to fit your specific needs. Enjoy creating a signature fragrance with friends and family.
Show more
What's Included
Receive The Grand Rapids No. 5 For Any Purchase
TreeRunner Grand Rapids Adventure Park
Located in the heart of Grand Rapids, Michigan, is your ultimate destination for unforgettable outdoor high ropes and ziplining adventures, catering to ages 7 and up with multiple skill levels.
What's Included
10% Off General Admission
Craft Cocktail Bar and Tasting Room, walktails to go.